This picture is not a purposeful collage; it is a screenshot from Firefox when my movies page froze it! All of the movies were playing on top of each other! This is why I made a different movies page for each levelpack!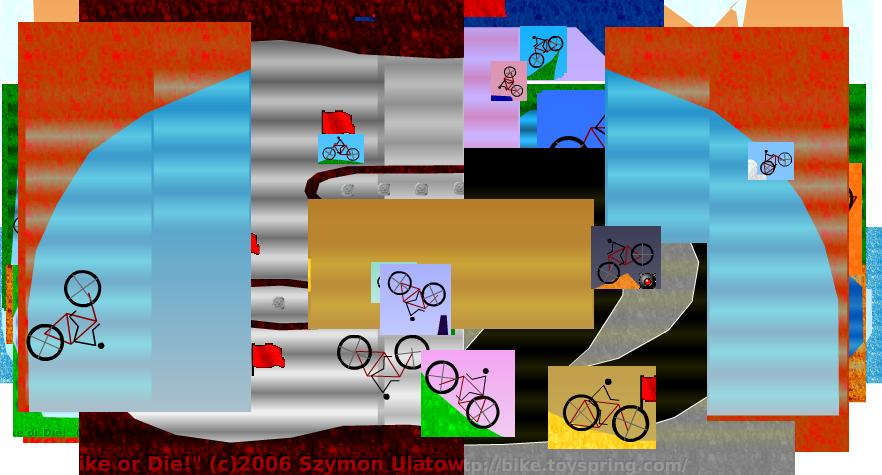 The bikes do some hard bending on Vanilla Sky!
My Bike or Die! homepage shows my newest Golds!
The Bike or Die! Christmas tree!